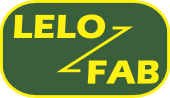 OUR PRODUCTS
LELO Fabrication specializes in products for Land Rovers, particularly Defenders, but welcomes any challenge! Our shop has a good set of fabrication tools including MIG welders, plasma cutter, metal brake (capable of bends in excess of 3') and a tube bender and notcher. Additionally we have alliances with 3rd party machine shops for custom parts as needed.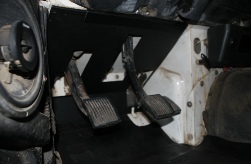 Defender Footwell Panels
Aluminum panels to replace the missing or worn out stock cardboard units. Panels are made from sturdy .065 aluminum diamond plate that is plasma cut for the pedal cutouts. Panels are currently available for all NAS and LHD models (90's and 110's) and RHD panels are coming soon.
Panels are $75 each plus shipping.
Defender Wing Top Vents
Aluminum wing top vents are milled to the exact specs of the stock plastic units before receiving black powder coat. These vents work on all models and years of Defenders.
Vents are $190 for a pair plus shipping.
Defender 90 ST Rear Window Clips
Rear window/ST bar retaining clips machined from solid stock of 6061 aluminum, powder coated black. These units will not break like the stock plastic units.
Clips are $85 per pair plus shipping.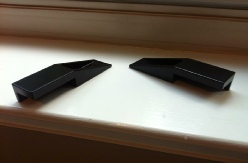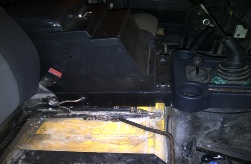 Defender Console Base
Console base is designed to work with a 12" Tuffy Console and will raise the console approximately 3" to provide a better arm rest height while also giving additional discreet storage beneath the cubby. Console base is constructed of 1/4" steel angle and include a stainless steel hinge to allow easier access beneath the cubby.
Console base pricing begins at $90.
Coming Soon - Defender Speaker Boxes
Please check back more details.
Tubing Products and Clamps
We offer custom tubing products including roof racks and ladders, crossbars, tire carriers, etc… along with custom clamps and mounts! Please contact us for more details.